Jorgina Sunn changed her life with the help of music, hard work and committing to herself through STR8 UP programs
Jorgina Sunn is no stranger to a difficult life, but the Saskatoon-based singer isn't afraid to tell her story anymore.
Along with making music, Sunn volunteers with an organization called STR8 UP and also works as a professional speaker, sharing her experiences and motivating others to change their lives for the better.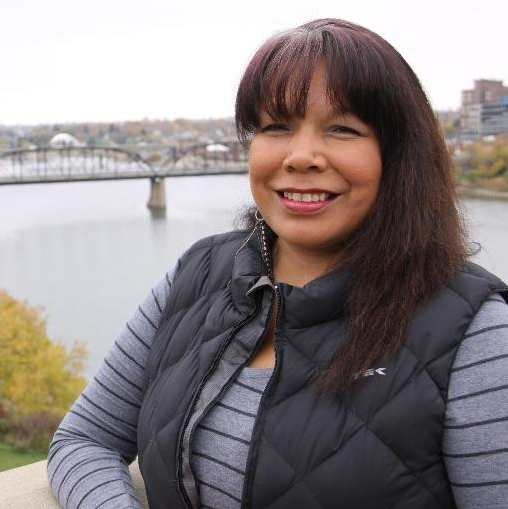 Sunn, originally from the Paul Band First Nation in Alberta, went through the child welfare system and has never known her biological parents. She said she was constantly looking for a sense of belonging and the feeling that she fit in somewhere. She also experienced extreme racism and got picked on because she was adopted.
She spent a few years partying, became tangled in gang life and addictions, and eventually got locked up. Things started to change when she returned to an old love: the piano.
"Music has absolutely impacted my journey," she said. "I'm not sure where I'd be today if I didn't have the gift of being able to write and perform and compose."
Sunn started playing when she was seven, but when she left home she didn't play again for years. There was a piano in prison and she sat down and began to create her own music. She's dug deep with her music—writing and composing songs in prison, after she finished her sentence and in the years since then—and is ready to release an album this December.
"Getting through the first couple of months of sobriety, you have a lot of time on your hands, because there's no way I [was] ready to work," Sunn said. "And just all that stuff that I've been trying to push away was just glaring in my face now, so it seemed like writing was [a good way] to start to get that stuff out."
Another huge part of her journey has been participating in STR8 UP. Sunn has been a member of the organization, which encourages people who've been involved in gangs to reconsider life in crime and to adopt a healthier lifestyle, for five years. When she began working with STR8 UP she wasn't in such a good place; she was sleeping on people's couches, couldn't stay sober and was living a reckless life.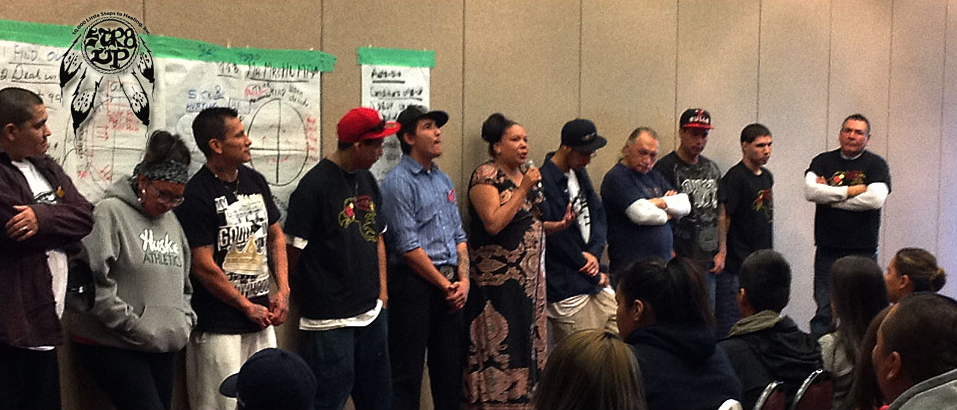 STR8 UP offers men's and women's sharing circles and a work readiness program, and participants travel to schools, reserves and faith based groups to give presentations. There are a number of conditions to be able to be a STR8 UP participant, which include honesty, humility and committing to yourself.
"I like the idea of adopting a mentality of being honest and being humble, because gang members are liars and thieves and arrogant," Sunn said. "STR8 UP was one of organizations that helped me break that mentality, and to start holding myself accountable."
Many members of STR8 UP have experienced trauma and abuse, racism and the effects of residential schools, and then came to view the world as a rough place, Sunn said. Turning to drugs and gangs isn't an uncommon thing after these kinds of experiences.
Sunn added that there's a lot of education that the public needs to go through to understand why so many Indigenous people gravitate towards gangs.
Instead of casting judgment, we need to look at the trauma people have endured and better understand why they're acting out, she said.
To learn more about STR8 UP visit str8-up.ca and to listen to some of Jorgina Sunn's music, visit her website here.