By Trevor Jang
Kwakwaka'wakw elder Allen Williams is part of a special drum group, and it's special because of who surrounds him in the circle.
"My oldest boy is my lead singer. My second oldest boy is my grass dancer. This is a family drum. We got our names in the sweat lodge," Allen says.
The Four Fires Society performs at various cultural gatherings and events throughout Vancouver and on the powwow trail.
"It brings us closer together," Williams said. "Not saying we're not close, it's just we don't get to see each other that much. Families drift apart after not seeing each other for so long. The only difference my family and other families I've noticed is we drift apart but when we come together at the drum we all blend our spirits together and we all have fun."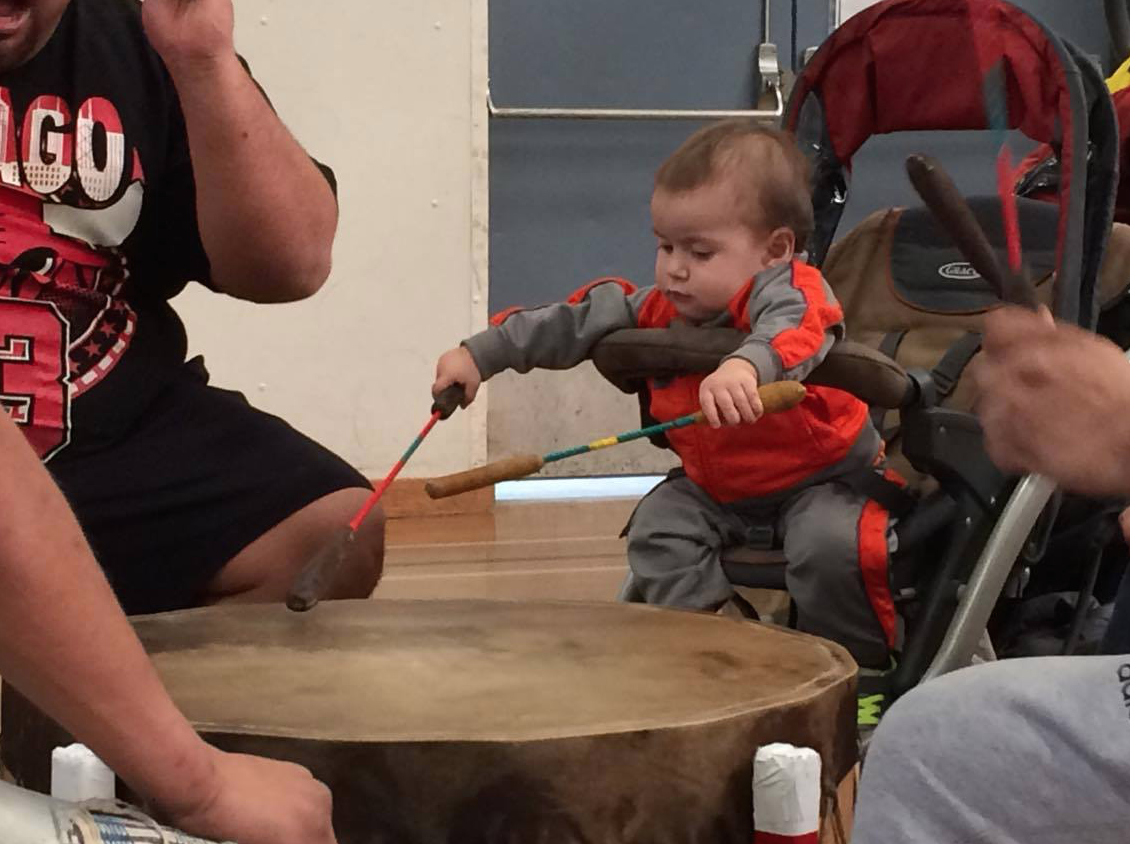 The drum group has done a lot for the family by bridging three generations together, but it all started with Allen—when he decided to give up the drugs and alcohol for the drum.
"I'm going to be honest, it was a tough transition. It's gotten a lot easier. I've been doing it for 30 years now. It took me 10 years of struggle with the alcohol and drugs. Decided one day it just wasn't worth it," he said.
"Being part of this group, it helps out a lot with the sobriety. So when I start getting frustrated and I start getting upset or something I just pull my drum out and start singing a few songs and I feel a lot better after that."
Allen's second eldest son AJ lives on the FASD spectrum, and he says drumming and singing has done a lot for his personal development.
"Drumming and the dancing is a good thing for people to listen and to heal. Dancing is a good thing to watch," AJ said.
Indigenous people often say that the drum is the heartbeat of Mother Earth and that drumming and singing are great ways to reconnect with culture, identity and each other.
For the Williams family, the drum has kept them united and has brought healing.
"It just has to do with the medicines. We bless our drum daily with sweet grass and sage and ask the Creator to watch over us," Allen said.
Do you participate in traditional drumming, dancing or singing? What does the drum mean to you? Comment below and share!
Trevor Jang is a reporter for Roundhouse Radio in Vancouver.