Artist Jamin Cook Zuroski learned a lot from living on the culturally diverse land of the Coast Salish peoples
Jamin Cook Zuroski is the artist behind the Coast Salish New Journeys design. He is of Namgis First Nation and Polish descent. Since he was five years old, Zuroski has lived in the culturally diverse community of Victoria, B.C. on the land of the Coast Salish peoples. Here he learned many cultural practices from friends, family and community. Zuroski is actively involved with surrounding community organizations, schools and ministries where he shares his talents through art and design. Some of his most recent projects have been mural painting, canvas, computer graphics and cedar and glass sandblasting.
Zuroski's design for the New Journeys logo was inspired by his traditional name 'Gla lisk asu' or 'Real whale.' The ovoids and split U shapes highlight four whale tails. These tails symbolize a pod's life's journey, driven by pure strength, courage and determination.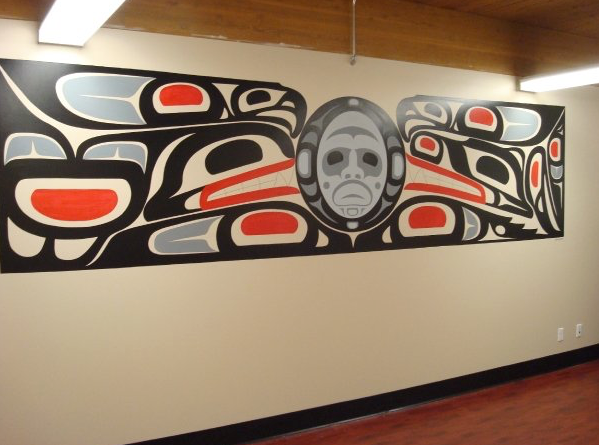 Zuroski is currently working on a large scale mural for the City of Victoria at Pandora Street and Government Street.

New Journeys now has seven different themes that feature Indigenous artists and languages from across Canada. These themes aim to showcase and celebrate the diversity of Indigenous culture in this country. To explore the different themes, click the flower button at the top right of this page.