CBC rounds up Indigenous candidates, important policy proposals and ridings to watch
Jason Tuesday has never voted.
"We've always felt that sense of otherness growing up in this country," he told the CBC.
But he's come to a realization: "You can't really complain if you don't vote," he said. So Tuesday will be casting a ballot for the first time on October 19, the date of the next federal election.
If there are more people like Tuesday, the House of Commons could look very, very different come the fall election. According to the Assembly of First Nations, there are 51 ridings across the country that could change hands if Indigenous people choose to vote in October.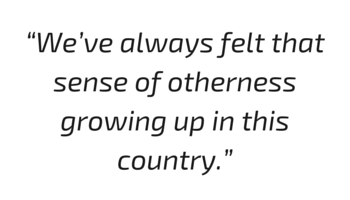 The CBC has created an Indigenous guide to the 2015 federal election. The guide includes a list of all Indigenous candidates for the four main parties — Conservative, New Democratic, Liberal and Green parties — as well as the parties' Indigenous-specific platform policies.
There's also a handy list of "ridings to watch" that could feature some interesting, tough battles for candidates.
Check out the full guide here.
Would having an Indigenous candidate in your riding increase your likeliness of voting on October 19?