A workshop at the N'Amerind Friendship Centre in London, Ontario got participants to move, breathe, dance and take steps towards healing
Lisa A. Hill was a pow wow dancer for her entire life and and didn't realize, until her adult years, how important dancing was for her. When she danced, she went to a place where she could recentre herself and find connection to creation.
That connection was an inspiration for her workshop "Self Care through Movement - Dance as a Methodology of Healing," which she brought to the N'Amerind Friendship Centre twice this year.
"It's within us to be dancers," Hill said in an interview. "It's in our creation stories, it's in our traditions and cultures, it's in our ceremonies. It's something that we do and we may have forgotten... we forget as we grow older, how easy it was to dance when we were younger as toddlers and as babies."
Seeds of the workshop were planted in a couple of places: while Hill was working at a healing lodge and later at school, while she was completing a two year diploma in Indigenous knowledge social service working at Loyalist college. At the healing lodge she had her own sessions that included some dancing and yoga-inspired stretches and poses. At college, she had an opportunity to teach a class on how to dance where she shared with others how her body would "just light up" when she danced.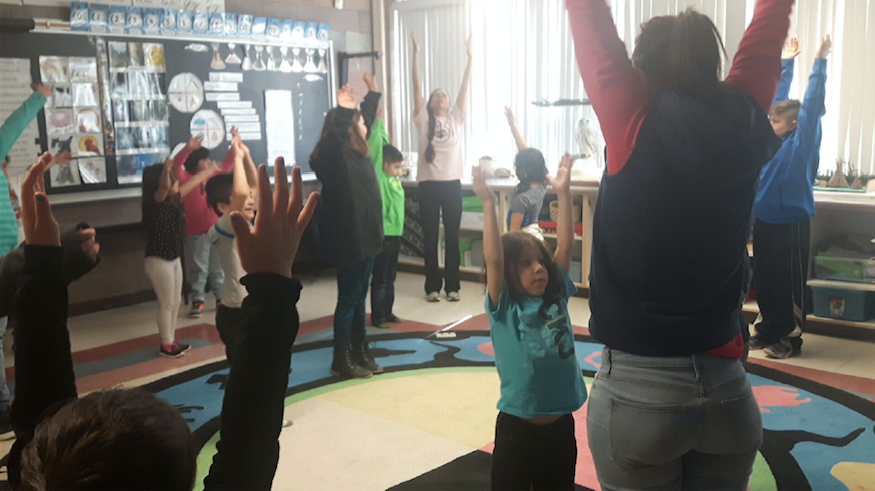 "The idea of being able to share movement and understanding that it can bring that healing, or it can be a starting point for a release, that's monumental," Hill said. "Next thing I knew I was trying to figure out how I was going to get [this] out there so that I could help other people get to the same place I was with it."
The workshop begins with deep breathing, then moves onto yoga-inspired dancing. It continues with pow wow dancing and interpretive movement. Hill also brings in brief discussions about how the connection to creation through movement is an ancient tradition and, like yoga, has been practiced around the world for hundreds and sometimes thousands of years.
Hill said she hoped participants would find a greater awareness in themselves and a deeper understanding about incorporating movement into their paths.
"If you incorporate dance, which is something that is natural within all of us....the physical part of it can lead to an alliance with your emotional and your physical and your spiritual self. It's an awareness that I had hoped people would hopefully find," she said.
Participants responded so well to the first workshop that Hill presented two more - one at her home Oneida Nation of the Thames and another again at the N'Amerind Friendship Centre. She said a lot of participants commented on how they forgot what it was like to dance.
"They didn't even realize they got a work out because they were busy enjoying the music and we were interacting through the entire time, so it was very positive. It was amazing."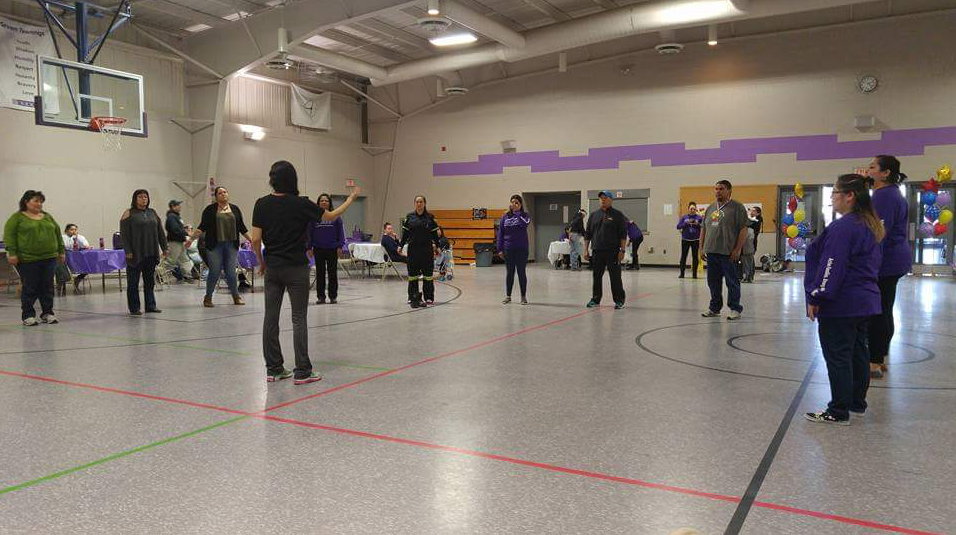 And Hill's plans with this work doesn't stop with a few workshops. She's turning her movement-based healing expertise into a business called Moccasin Flow. She's completing a 200 hour yoga teacher training course and is working on a business plan to make her dream a reality, so that she can do what she loves for a living. Moccasin Flow will offer the dance as a methodology for healing workshop, a dance infusion class that's more of a workout than the workshop, yoga classes and pow wow fitness classes.
"I'm beyond excited to be able to do this. I think our people need to move more. We have so many health issues in our communities," Hill said. "If I can get two people to move twice a week more than they're moving now, then it's a success."
She continued: "If I can get them to learn to understand their connection between themselves and their energies and creation and being outside then that's another success. There are so many things I would like to share. I don't need to change the world, but if I can help one person live maybe a little bit healthier than it was worth it."