The award-winning actor turned doctor discusses achieving his goals and helping others
Young Indigenous people encounter a number of challenges.
"I was told I should go to school, and help people," said Dr. Evan Adams, the Chief Medical Officer of the First Nations Health Authority (FNHA) in British Columbia. He described it as feeling like the weight of their entire community was on their shoulders.
It was this feeling that led him to his first career: acting. When Adams was a second-year biochemistry student, he was offered a role in a movie in Quebec and jumped at the chance.
"I was very lucky and did very well, having a good time," said Adams of his time as a playwright and actor.
Adams won an Independent Spirit Award in 1999 for Best Debut Performance for his role in Smoke Signals, and a Los Angeles Outfest award in 2002 for his role in Fancydancing. He also acted in several TV shows, and his plays have been produced across Canada and internationally.
But after a few years, Adams decided he was getting on in years and needed to update his skills. He left acting to pursue a new career in medicine.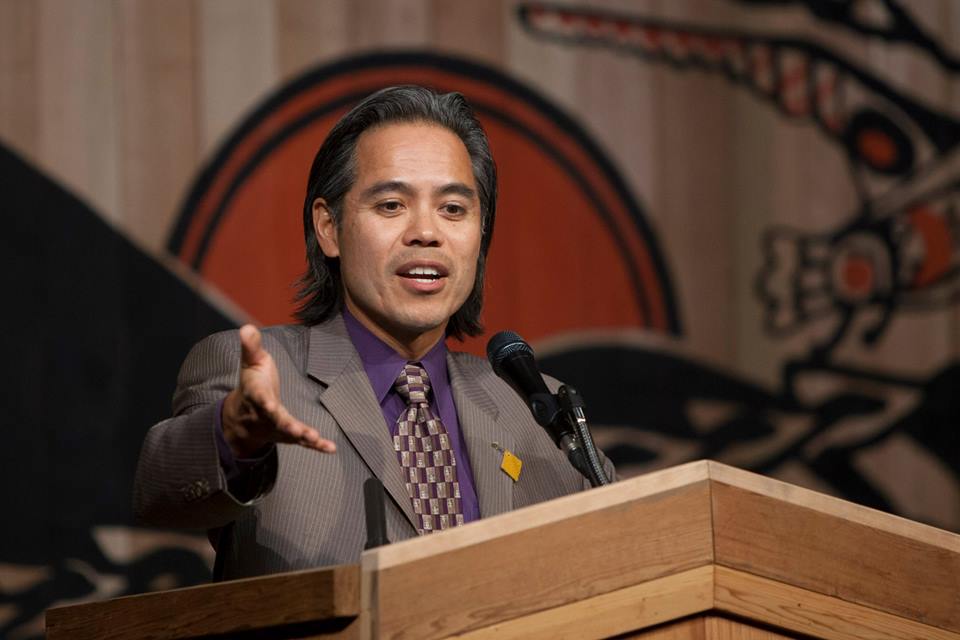 "My best friend was a doctor, and was someone who believed in me when I had no reason to believe in myself," he said. With that encouragement, Adams went back to school to become a doctor.
Adams started working as a general practitioner in the Downtown Eastside of Vancouver, often working with Indigenous women in the area.
"Aboriginal residents of the Downtown Eastside are doubly marginalized," he said, adding that in his patients he saw similarities with many of his own family and community. "I learned that people can find themselves in dire straits not only from their weaknesses. It can also be from extraordinary external forces."
Following his time as a general practitioner, Adams moved on to Public Health, becoming the first-ever Aboriginal Health Physician Advisor for the province of British Columbia in 2007 and the Deputy Provincial Health Officer in 2012. In 2014, Adams was named the Chief Medical Officer of the FNHA, a position he holds today.
He sees his role at FNHA as helping First Nations communities be well.

"I want to say I helped First Nations people look after themselves," Adams said. "Communities want to look after their own."
Many Indigenous communities have their own traditional ways of pursuing wellness, including caring for the elderly, traditional medicines and mental health, he added.
As for that pressure he felt in his youth, he believes it's an experience many Indigenous youth are still facing today. Many Indigenous youth today are coming from difficult circumstances, like he did once upon a time.
"But I would tell them to work hard, just like our ancestors did. They're the best person to do what they want to get done," he said.
"The only way out is to go for it, and not hesitate."