Nancy King discusses what inspired her to create the Anishinaabe New Journeys logo
Nancy King is the artist behind the Anishinaabe New Journeys design. King is a First Nations (Potawatomi and Chippewa) artist from Rama First Nation with paternal ties to Moosedeer Point First Nation who now lives in Toronto. Her Anishinaabe name is 'Ogimaakwebnes,' which means Chief Lady Bird. She completed her Bachelor of Fine Arts in 2015 in Drawing and Painting with a minor in Indigenous Visual Culture at OCAD University and has been exhibiting her work since she was fourteen years old.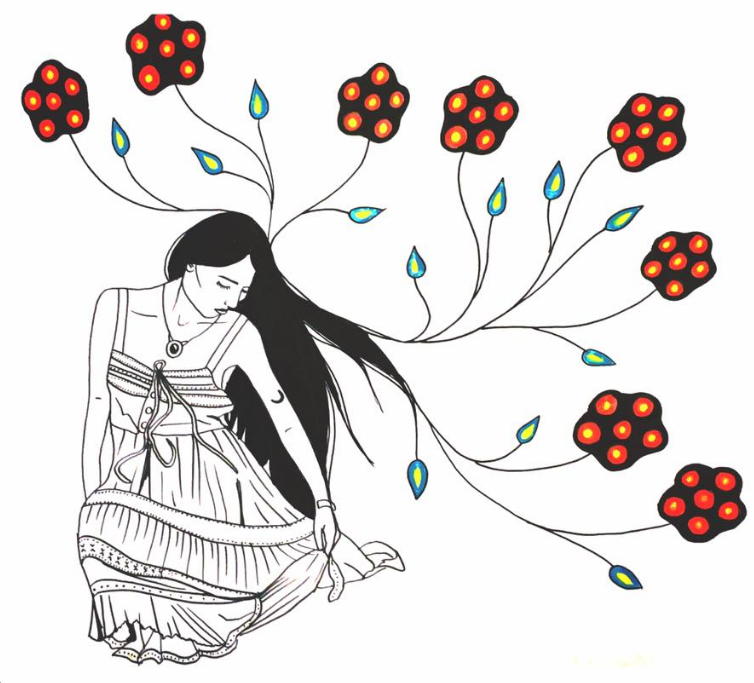 Through her art practice she looks to the past (both historically and traditionally) to help her navigate her Anishinaabe identity while living in an urban area and also advocating for Indigenous representation as an integral aspect of Canada's national identity. She addresses the complexity of identity and the resilience of Indigenous nations, specifically through a feminist lens, with her use of contemporary painting techniques including woodlands-style imagery, photography, digital manipulation and beadwork.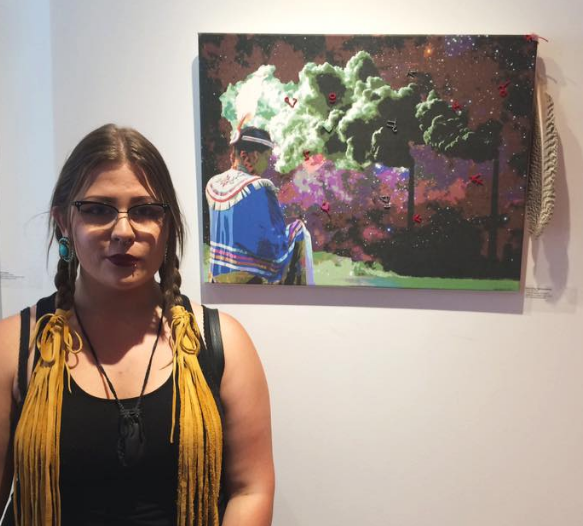 King also works with at­-risk Native youth at the Native Learning Centre to share artistic knowledge and skills and provide a safe space for youth to create and express themselves. She is on the Toronto District School Board Aboriginal Artist list and is a resource to many schools across the Greater Toronto Area, teaching students about Native art and providing a contemporary context to the art. In addition, she works as a muralist and often uses her murals as a teaching tool, emphasising the impact that visual culture has on people's everyday lives.

For the New Journeys design, King pulled inspiration from the Woodlands style of Anishinaabe art: "Florals are one of the most honest aspects of my work, as I began creating them during an emotionally tumultuous time. They represent growth and love; love for myself, love for my culture and love for all of creation. I have always been inspired by Woodland art for its roots in tradition and interconnectivity. For me, Woodland style is a representation of who we are as Anishinaabek. By continuing this tradition, I acknowledge my blood memory and the teachings of my ancestors that remain strong despite Canada's attempt at cultural genocide."
New Journeys now has seven different themes that feature Indigenous artists and languages from across Canada. These themes aim to showcase and celebrate the diversity of Indigenous culture in this country. To explore the different themes, click the flower button at the top right of this page.