Bethany Yellowtail discusses her new collection, fashion and art
Bethany Yellowtail is a talented designer. Her new label B.Yellowtail "embraces embraces the experience of breathing new life into ancestral knowledge with this modern-day experience, and seeks to authentically represent indigenous design."
The latest B.Yellowtail collection "Mighty Few" is named after her home district on the Crow Nation and much of the inspiration for the pieces come from the "mighty" women in her life.

Via byellowtail.com
She spoke to Indian Country Today Media Network recently about her work, the collection and about creating art.
"As native creators, so much of our identity and culture is tied into our work that it's necessary to see it as valuable and beautiful. It's not just art or fashion for the sake of creating, it's a reflection of ourselves and our community," Yellowtail said.
"Growing up, I always knew deep inside I would be a fashion designer. I didn't know how and I didn't know when, and most of the time it seemed like a pipe dream, but I always knew. I remember reading fashion magazines and watching celebrities walk the red carpet in beautiful clothes. I dreamt about seeing my designs there one day. But truth be told, when you're a Native kid from way out in the sticks and you've never seen a single Native person on any mainstream fashion platform, how can you even relate? It seemed so far fetched back then. But now the possibilities are endless," she continued.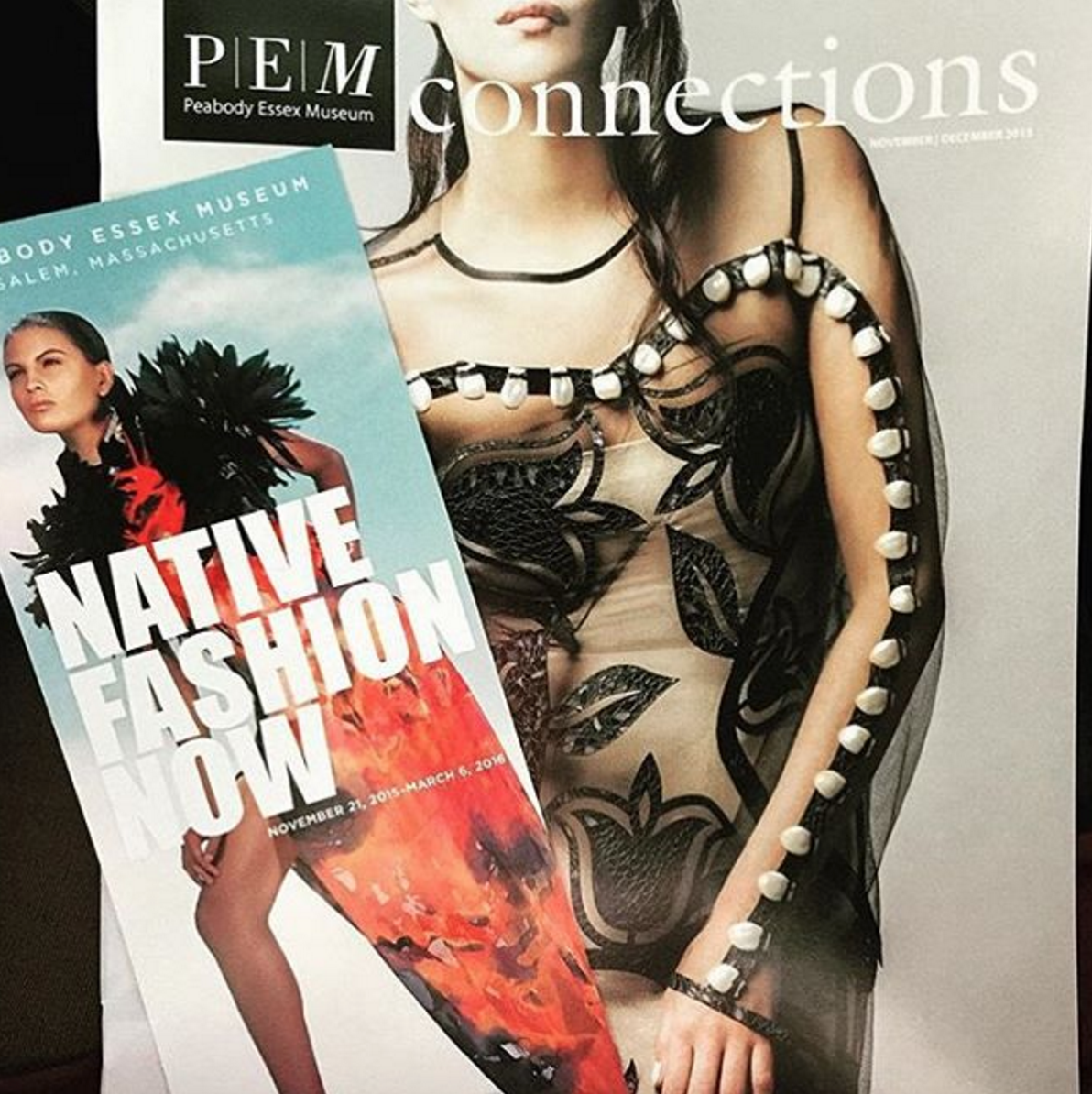 Via Instagram
"Putting the fashion component aside, I think it's important that Native people see ourselves as valuable, period. A lot of times I didn't see the value in my own voice or perspective because I had no one expressing what I could relate to. Things have definitely changed, we're in an incredible time, our people are breaking down boundaries and stepping into major platforms on the daily. It's creating a ripple effect and a brand new wave of Native people will be able to relate and see the value in themselves. It's an incredible thing to witness. I'm grateful I can be a small part."
Read the rest of the Q&A with Yellowtail here.
Header image via nativelux.wordpress.com