The group raised the profile of Indigenous art and artists in its short lifespan
The Professional National Indian Artists Incorporation, or the Indian Group of Seven as it's more widely known, was founded in 1973 to promote Aboriginal art and artists in Canada and to change the way the world looked at Indigenous art.
The group included artists Daphne Odjig, Jackson Beardy, Alex Janvier, Eddy Cobiness, Norval Morrisseau, Carl Ray and Joseph Sanchez.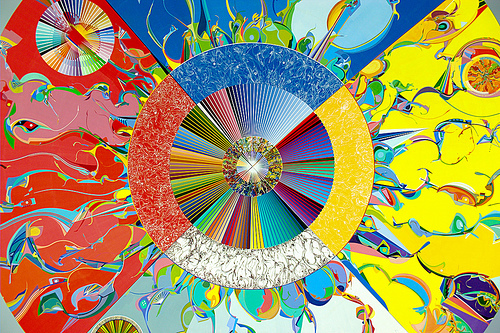 Alex Janvier, Morning Star
Earlier that year Beardy, Janvier and Odjig had a group show at the Winnipeg Art Gallery titled Treaty Numbers 23, 286, 1171, referencing the treaty numbers given to their home communities. The exhibit was said to be groundbreaking, and paved the way for the Indian Group of Seven to be formed. Soon Beardy, Janvier, as well as Cobiness, Morisseau, Ray and Sanchez met in Odjig's apartment to discuss Aboriginal art, their futures and how to support younger artists.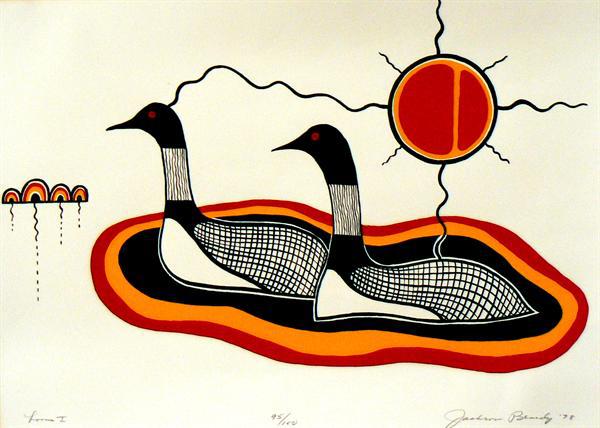 Jackson Beardy, Loons I
From here the Indian Group of Seven came into being. The group was officially incorporated as the Professional National Indian Artists Incorporation, funded by the Department of Indian Affairs, in 1974.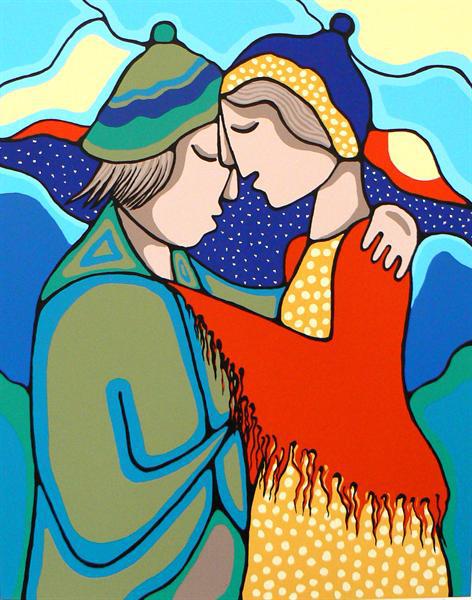 Daphne Odjig, Awakening
The group disbanded in 1975 but the artists held many joint exhibits during their short time together, and helped many people finally see Indigenous art as a part of the Canadian cultural landscape.
Sanchez and Janvier are the two remaining members of the Indian Group of Seven. Janvier's life of work is being showcased at the National Art Gallery in Ottawa until April 2017.