The site's founder Tenille Campbell discusses how the blog creates community and kinship among female photographers
Tenille Campbell is from English River First Nation in Saskatchewan, and is the owner of Sweetmoon Photography. She started the Tea & Bannock blog on a whim, wanting to create a community of Indigenous women photographers, to hold each other up, to discuss looking at the world through both a camera and Indigenous lens.
The blog has taken off and everyone involved is learning and growing in their art. Tenille took some time to discuss tea&bannock with New Journeys, touching on the inspiration for starting the site, working in photography, what contributors add to the project and what the future might bring for the blog.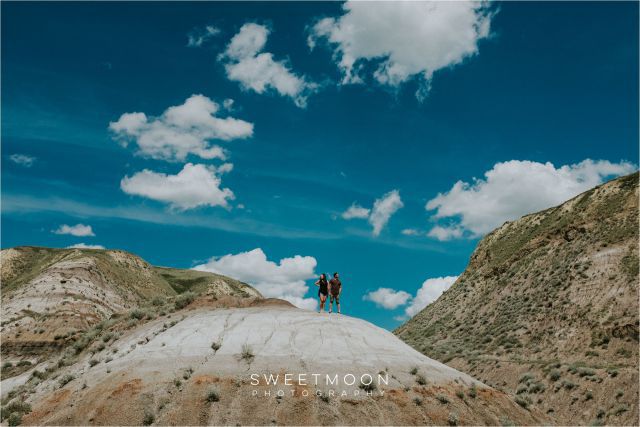 Photo by Tenille Campbell
What was the inspiration for starting Tea & Bannock?
I started Tea & Bannock, with Joi T Arcand as my sounding board and co-creator, because I wanted to create a safe space for women to talk and reflect upon what it means to be an Indigenous visual artist, as well as a place that bolstered community and kinship, as opposed to competition.
I looked around and saw all these up-and-coming photographers, and how people expected me to view them as competition. Instead, all I wanted was to sit down and chat with them and ask what they're shooting on, what programs they edit in, how they like 35mm cameras, whether they use a Canon or Nikon or something else.
I wanted someone to talk shop with, as well as someone to understand what I meant when I said I wouldn't photograph Indigenous women in boudoir sessions because I don't want to contribute to the visual stereotypes, and how I needed to find a style that was reflective of our power as women without being damaging. I wanted to chat with someone who got all of that.
Tea & Bannock provides all that for me, and I hope, for other Indigenous women and men and people as well. It's still early for the blog, but already, we have connected with multiple artists through our Featured Artists series and our Guest Blog Posts. We show each other multiple ways to make art, be artistic and share art, and it's been immensely helpful and satisfying to be a part of this.
Have you faced struggles trying to work in photography? What have those struggles been?
At the start, some of my struggles as a photographer were simply the basic ones—how do I do this? How do I shoot raw? How do I start a website? When do I call myself a photographer—after one session, two, or three? How do I charge people? What do I charge people? How do I share my work? How do I balance the Indigenous ideals I was taught of being humble and grateful with the pride I feel about these images I've taken? What are my responsibilities when I'm photographing my people at community events, cultural events and private events? There were so many questions, both as a general photographer and then as an Indigenous photographer, and I just had to jump in.
Nowadays, my struggles reflect where I am in the creative process. I want to start working more on collections of images, take more visual art and perhaps—dreaming big here—have a gallery showing of some of the work I've done. I want to challenge visual stereotypes. I want to showcase the humour in Indigenous communities. I want to photograph Indigenous sensuality and power. I'm still figuring out how to do a lot of these things, but it's a good journey.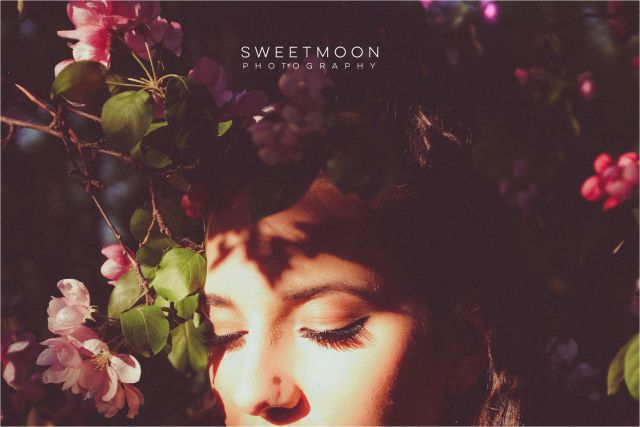 Photo by Tenille Campbell
Could you describe the mentorship aspect of the site? How does someone get involved with this?
We had decided early on that we wanted the blog to have community outreach. The simplest way seemed to be the idea of mentoring—we wanted to use the skills we had and give back to our communities. For now, this means that we all must mentor at least one person throughout the course of the year. It can take place in a variety of ways—one on one, online, having them come on as a second shooter, reviewing their current portfolio, etc.
Everyone has their own way and idea of who they want to mentor, but for me, I put a call out for local Indigenous female artists in Saskatoon, and picked an emerging photographer from there. We had a great sit down chat, and talked shop for hours. I felt like I came away inspired and happy with where the talk went. Part of our mentoring is that we have the mentees write up a blog post reflecting on what they learned. Once I read Elicia's account, I felt like we had connected and she walked away with lots to contemplate and grow from.
What have you learned from the other women who are contributors?
I admire all of the other women on the blog. I like Joi's photography-based work, and how she takes old family photographs and explores what they mean in terms of memory, storytelling and kinship. I like the raw emergence of talent in Caroline's work—she's our "amateur" photographer and watching how she's developing and cultivating her voice and how that intersects with her exquisite bead and quill work is fascinating. Claudine has been a photographer I have always kept an eye on, as she has this innate ability to capture true smiles and emotion in her images. Shawna's work makes me remember why I started photography in the first place—to photograph our people, as we are. Amanda's work on the west coast inspires me to go outside and capture that light, and how she works—aware of her place as a visitor on unceded lands and respectful of tradition, customs and people—is something I aspire to. Jessica's work shows me personal involvement, both on a political and community level, and how it just doesn't end once an event is over.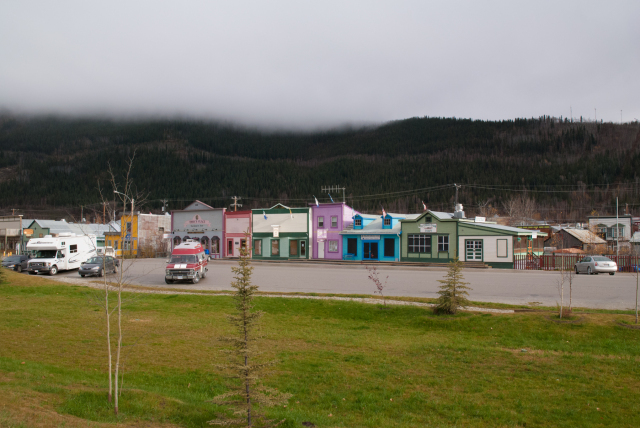 Photo by Joi T Arcand
Do you have any plans for the future of the blog?
We'll be finishing off the 2016 year sharing stories and light. We've talked about getting together at the end of the year to meet—some of us have never met one another—and to chat and shoot and eat, of course, and laugh. That's a big goal.
It's too early to tell if we want to do Tea & Bannock for another year, but I think the blog has shown to be a safe and encouraged space for artists. And if I'm dreaming big again, which I often do, I would love to see Tea & Bannock in print somehow. And it would be cool to have a gathering of other artists who would want to meet and greet for a weekend with us—like a creative getaway with photography sessions, amazing local foods prepared by Indigenous chefs, ending with a round table discussion with the Tea & Bannock artists and community, reflecting on what we have learned and what we want to continue to pursue. But for now, it's to continue to support and encourage each other, to grow these friendships, to share knowledge and experience.
And, maybe soon, to share bannock recipes.